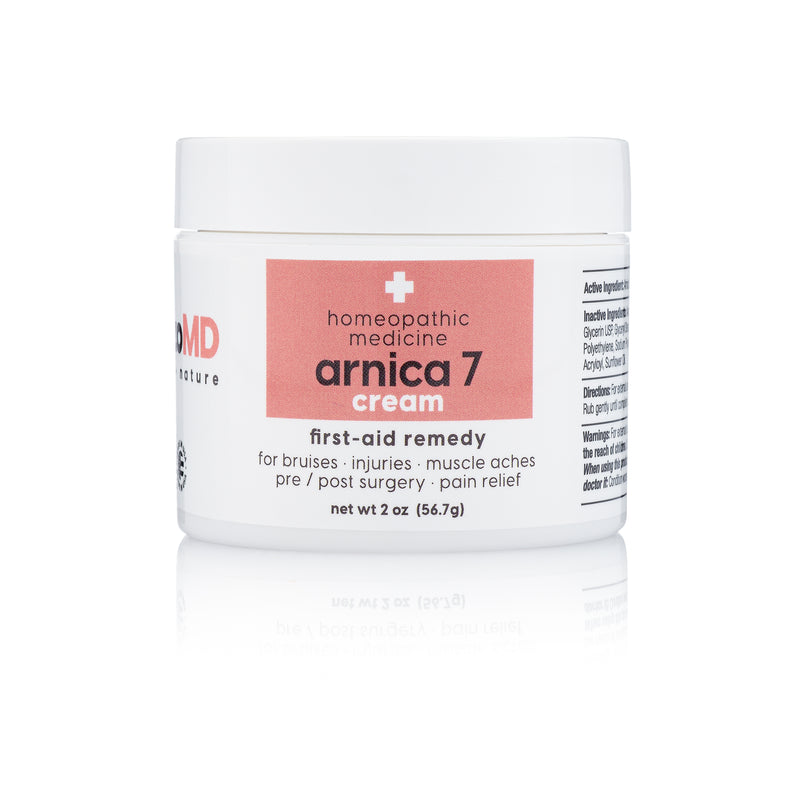 Arnica Cream
In stock
The origin of BrazzoMD's empowering approach to skin care and recuperation is Arnica 7 Cream. A clean, homeopathic, physician-formulated formula with a potent strength of 7% Arnica extracted from a flowering plant, and used in traditional healing to relieve pain, swelling, bruising, and inflammation.
Active Ingredient: Arnica Montana 1X (HPUS) 7%
Inactive Ingredients: Avocado Oil, Caprylyl Glycol, Cetyl Alcohol, Dimethicone, Dimethyl Taurate Copolymer, Glycerin USP, Glyceryl Stearate, Caprylic/ Capric Triglyceride, Hexylen Glycol, Phenoxyethanol, Polyethylene, Sodium Polyacrylate, Potassium Sorbate, Purified Water, Sodium Acrylate/Sodium Acryloyl, Sunflower Oil
For external use only, keep out of reach of children, use as directed.